E-Bulletin MICE-ICU Project
April 28, 2018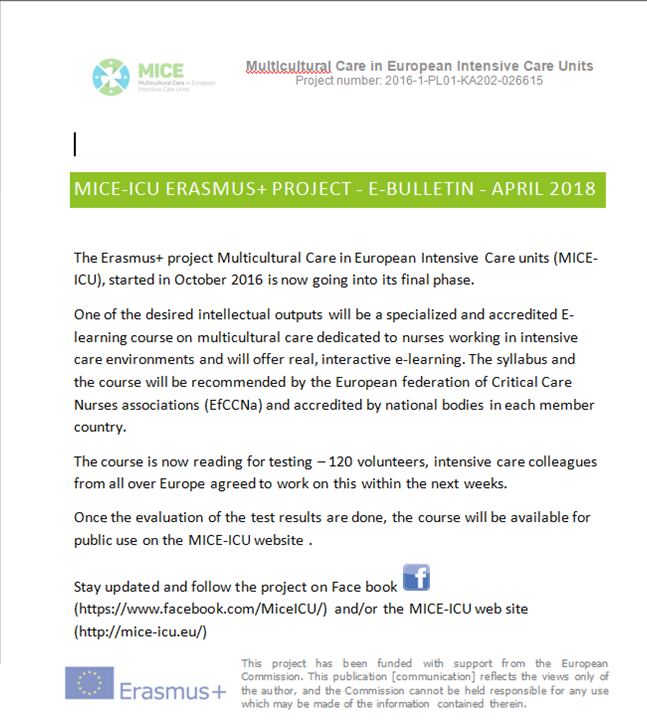 Lerma Hernandez, the Belgian Representative
April 26, 2018
After almost 21 years (1997- 2018) with EfCCNa, the Belgium representative Lerma Hernandez, one of the founding members and a Fellow of EfCCNa is officially resigning from the Belgium SIZ representative position at the federation.
Lerma has been given so much of her time, her expertise & work to advance the mission of EfCCNa & through that – to the mission of critical care nursing across Europe.
Thank you very much, Lerma, we wish you all the best for your future life. The EfCCNa family will miss you a lot, but this is not a goodbye. You are a Fellow of EfCCNa & through that we sincerely hope that you will continue to be part of the family & to contribute wherever you can and whenever you have time. We hope to see some continued involvement from you & no doubt also at the Congresses or the Fellows 'get togethers'.
DecubICUs Study 2018
April 17, 2018
DecubICUs: A Multicentre International One-Day Prevalence Study on Pressure Injuries in Intensive Care Units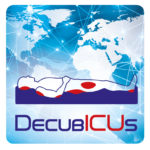 DecubICUs day is May 15th: Join our one-day study on pressure injuries #decubicus #nahp #nursing
Watch Stijn Blot discuss the more than 1000 International ICUs already involved...
Learn more & sign up online: https://bit.ly/2H9FNTE
Symposium on Multicultural Nursing Care on ICU
April 3, 2018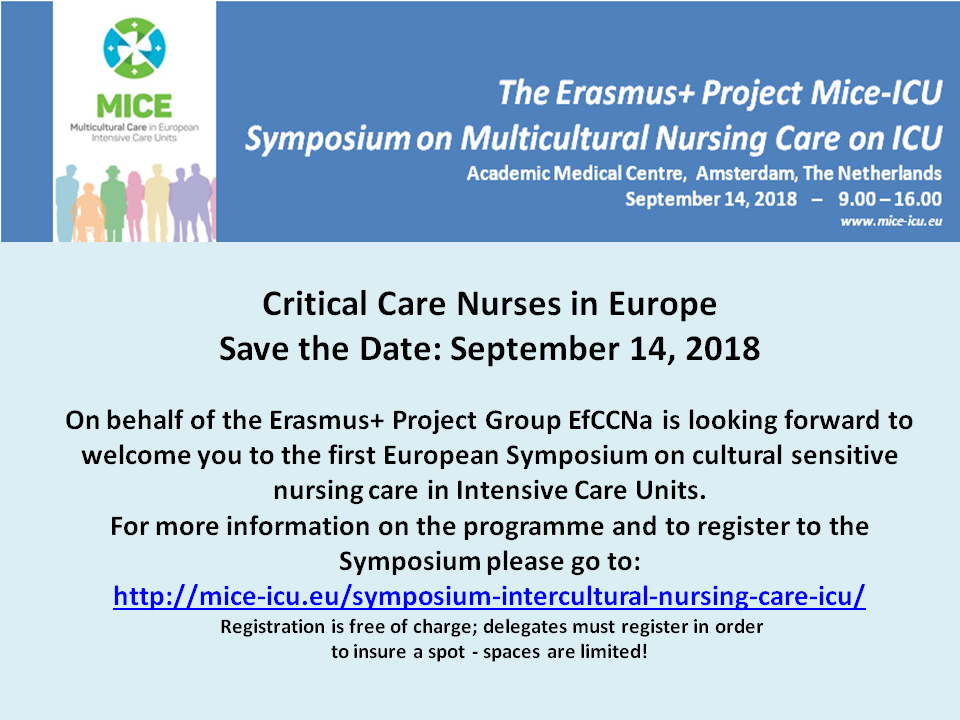 8th EfCCNa Congress 2019: Call for Abstracts & Registration
March 21, 2018
Critical Care Nurses in Europe and abroad: Come and join us at Europe's largest critical care nursing congress!
We welcome you to join this international nursing conference with a focus on enhancing the care of patients, their families and staff in critical care through teaching and sharing best evidence-based practice.
The conference will be held in Ljubljana at the Grand Union Hotel 13-16 February 2019.
The programme is aimed at all those who work in critical care from novice to expert level.
Sessions are designed to attract clinicians, educators, researchers and managers to share evidence-based practice in assessment, management and evaluation of patient outcomes of the critically ill.
Critical care education and training will be enhanced through the provision of interactive workshops and master classes with experts.
Year on year, the EfCCNa conferences have attracted an increasing number of participants.
We have received positive feedback indicating the relevancy of the program and the enthusiastic, open and friendly atmosphere among participants making it easy to interact with critical care colleagues from Europe and beyond.