Facilitators of Weaning: FLOW survey
March 26, 2019
Have you been involved in implementing a weaning protocol for ventilation?
or
Have you been working in an Intensive Care Unit that implemented a weaning protocol?
If yes, would you please give 10 minutes of your time to complete this tick box survey?
To complete the survey, please click here: https://delphimanager.liv.ac.uk/FLOW/
Thank you for your help
The FaciLitators Of Weaning (FLOW) team

Nikos Giakis, new Council Member Greece
March 21, 2019
Dionysia Tsoukala has been the Greek representative in EfCCNa since 2017. We thank her very much for her participation and wish her all the best for her future life. Her successor is Nikolaos Giakis.
Giakis Nikolaos (PhD, MSc PhD) has achieved a MSc degree in Units of Intensive Treatment & Emergency Nursing and PhD of the Medical School of the National Kapodiastriako University of Athens and is a certified adult trainer. He works at General Hospital of Athens "Ippokratio" as a head nurse on a Cardio Surgery ICU. He has been working as a scientific officer and contributor to European Community funded training programs for adult education programs and as a laboratory associate in the Nursing Department of the Technological Educational Institute of Athens.
Welcome within EfCCNa, Nikos
New Council Representative for Ireland
March 21, 2019
There was a change in the Council representative for Ireland. Eimear Fitzgerald, active committee member of the Irish Association of Critical Care Nurses and ICU Steps Dublin has been the first representative of this professional group in the Council of EfCCNa since April 2016. She is now handing over her post to Christine Sheehan. EfCCNa thanks her very much for her participation in the Council.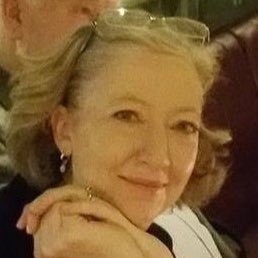 Christine Sheehan (RGN, CCRN, BCTN BSn, MSc Nursing, RANP) 25 years extensive international nursing experience in critical care with roles including staff nurse, clinical educator, clinical facilitator and practice development and Critical Care adjunct lecturer. She has greater than 10 years teaching experience in NUIG as lead facilitator for the ICU post graduate diploma.
She is currently a Registered Advanced Nurse Practitioner for Critical Care and Outreach lead in Galway University Hospital and continued close links with National University of Ireland Galway as adjunct lecturer. Deeply involved in ensuring Evidence based practices and keen interest in equipment and risk management.
Welcome, Christine.
EfCCNa Fellows 2019
March 8, 2019
During the 8th EfCCNa congress in Ljubljana 2 new honorary Fellows were awarded.
These 2 highly motivated and inspirational persons have had lasting contribution to the growth, establishment and profile of EfCCNa.
Very warm congratulations from EfCCNa family to Prof Bronagh Blackwood, EfCCNa President and Irene Harth, EfCCNa council member ❤!