Fare well, Daniel
July 2, 2019
After 20 years Daniel Benlahouès is leaving the EfCCNa family, representing his French association, Société Française des Infirmiers de Soins Intensifs, Sfisi. Daniel is one of the founding members of EfCCNa and a Fellow of the federation since 2013.
He is passi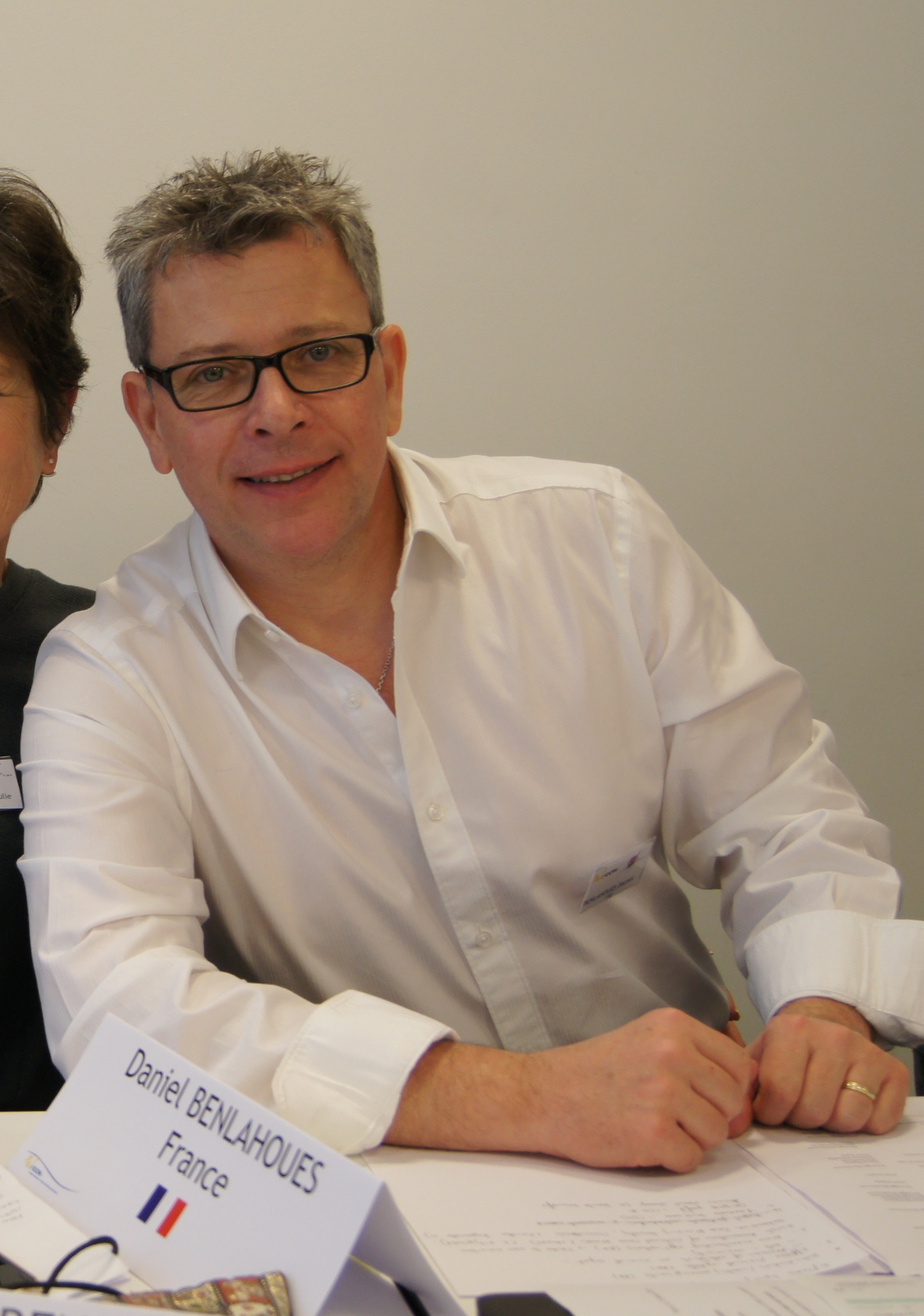 onate about his work in critical care nursing and has put so much of himself, both professionally and personally in his time and commitment into EfCCNa.
He demonstrates this through leadership not only in his work locally in France, but nationally as well in driving forward critical care nursing. His French association Sfisi, was founded in 1981 as an independent association with support of the SRLF (Société de Réanimation de Langue Française). For quite many years Sfisi participated in in national medical congresses (medical and paramedical) togheter with SRLF. Those congresses were the main sourch of income for Sfisi. But in 2006 there was a breach of the contract that united SRLF and Sfisi which made Sfisi continue independantly. Daniel along with his colleauge Laurent Poiroux, were the driving forces behind this, with the commitment to make Sfisi a strong and independent Critical Care Nursing Association. They took the opportunity and sought support through their international community within EfCCNa and came out stronger than ever as a national association. And until this day Sfisi is an independent association.
Internationally his contribution to EfCCNa has been invaluable. In 2002 Daniel and Sfisi hosted our very first EfCCNa congress in Paris. To all of us who were there, that was the beginning of something big and very important for the development and future of EfCCNa.
Dear Daniel, we thank you for all that you have done for our EfCCNa family. We will definitely miss you but we also know that all good things come to an end. Still, it made us very happy to read that you aim to be at our next congress and of course being an EfCCNa Fellow, congresses are an excellent opportunity to make reunions with your friends and Fellows.
Good luck with your future work and other things in life.
The Specialist Nurses in European Healthcare Towards 2030
June 16, 2019
ESNO Position Statement on Specialised Nursing
Todays landscape of health and Specialist Nurses
Never before has a profession in Europe1 been as important as the evolution of the role of the Specialist Nurses2. In ESNO we define the title 'Specialist Nurse' by including the other titles such as Advance Nurse Practitioner, Nurse Practitioner or otherwise referring to nurses with post bachelor or academic education background and nurses highly experienced in a certain health discipline.
EfCCNa welcomes Helen Valk as Estonia's as new Council representative
May 30, 2019
Helen started working in the North Estonia Medical Centre in Tallinn 19 years ago as an ICU nurse. Then she became the first acute pain nurse in Estonia and started to develop a nurse based Acute Pain Service in the same hospital. Later she became Chief Nurse of Anaesthesia Centre.
Since February 2019 Helen is working as a Nursing Quality Specialist. She is the President of the Estonian Association of Nurse Anaesthetists and Intensive Care Nurses (EAAIN).
As a member of the working party she developed and published National Guidelines for Acute and Postoperative Pain Management in 2016. She regularly takes part in audits and teaching in hospital and national level.
EfCCNa is happy to welcome the Estonian Association of Nurse Anaesthetists and Intensive Care Nurses (EAAIN) as its 31 member association.

Happy International Nurses Day 2019
May 12, 2019