The programme is aimed at all critical care and anaesthesia nurses and allied health professionals from novice to expert level: clinicians, educators and researchers and share evidence-based practice in assessment and management of the critically ill and critical care education and training with professionals from around the world.
The scientific programme will showcase the best current critical care research, practice and educational approaches. For this Congress, we have added a few new presentation formats (symposia and master classes) to provide valuable opportunities to network and engage with topic experts, and also provide new opportunities for industry partners.
Please click here for the programme at a glance.
Keynote Speakers:
Ruth M. Kleinpell, PhD, RN, FAAN, FCCM
Dr. Ruth Kleinpell is currently Assistant Dean for Clinical Scholarship, Independence Foundation Chair in Nursing Education, and Professor at Vanderbilt University School of Nursing and Professor, Rush University College of Nursing. In her current role, she works with faculty and clinical staff to promote scholarship related initiatives including clinical research projects, grant writing, and publishing. Until 2017 she served as Director of the Center for Clinical Research & Scholarship at Rush University College of Nursing, where she assisted faculty and clinicians with clinical scholarship and research initiatives. She is certified as an Adult Gerontology Nurse Practitioner and maintains active practice. She is currently a board member and past president of the Society of Critical Care Medicine, the 3rd nurse to serve in this capacity in the 46 year history of the organization. She is also a board member of the Institute of Medicine of Chicago and the American Board of Internal Medicine's Critical Care Medicine Board. She is a Fellow in the American Academy of Nursing, the American College of Critical Care Medicine, the American Association of Nurse Practitioners, and the Institute of the Medicine of Chicago.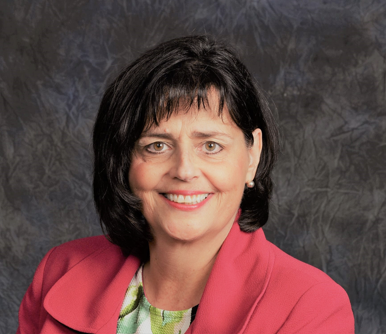 Kathleen M. Vollman MSN, RN, CCNS, FCCM, FAAN
Kathleen Vollman is a Critical Care Clinical Nurse Specialist, Educator and Consultant. She has published & lectured nationally and internationally on a variety of pulmonary, critical care, prevention of health care acquired injuries, work culture and sepsis recognition & management. From 1989 to 2003 she functioned in the role of Clinical Nurse Specialist for the Medical ICU's at Henry Ford Hospital in Detroit Michigan. Currently her company, ADVANCING NURSING LLC, is focused on creating empowered work environments for nurses through the acquisition of greater skills and knowledge. In 2004, Kathleen was inducted into the College of Critical Care Medicine, in 2009 she was inducted into the American Academy of Nurses. In 2012, Ms Vollman was appointed to serve as an honorary ambassador to the World Federation of Critical Care Nurses. She currently serves as the financial director for the WFCCNs.
Peter Nydahl, RN, MScN
Peter Nydahl is a Critical Care Nurse and Researcher at the Department of Anaesthesiology and Intensive Care Medicine at the University Hospital of Schleswig Holstein, Germany. He has an interest in early rehabilitation of critical ill patients, e.g. in early mobilization, delirium management and ICU diaries. He built the networks, www.mobilization-network.org and www.icu-diary.org to support the knowledge dissemination, coordinate research activities and help with the implementation of rehabilitation.