Deadline for Early bird Registration and Hotel booking approaching
November 22, 2016
The deadline for the early bird fee and booking hotels before the 1st of December 2016, is rapidly coming closer. The deadline is 30 November 2016 - 23:59:59 CET.
Key Note Speakers at 7th Congress
18 November 2016
EfCCNa strategic partner in Erasmus+ project
October 24, 2016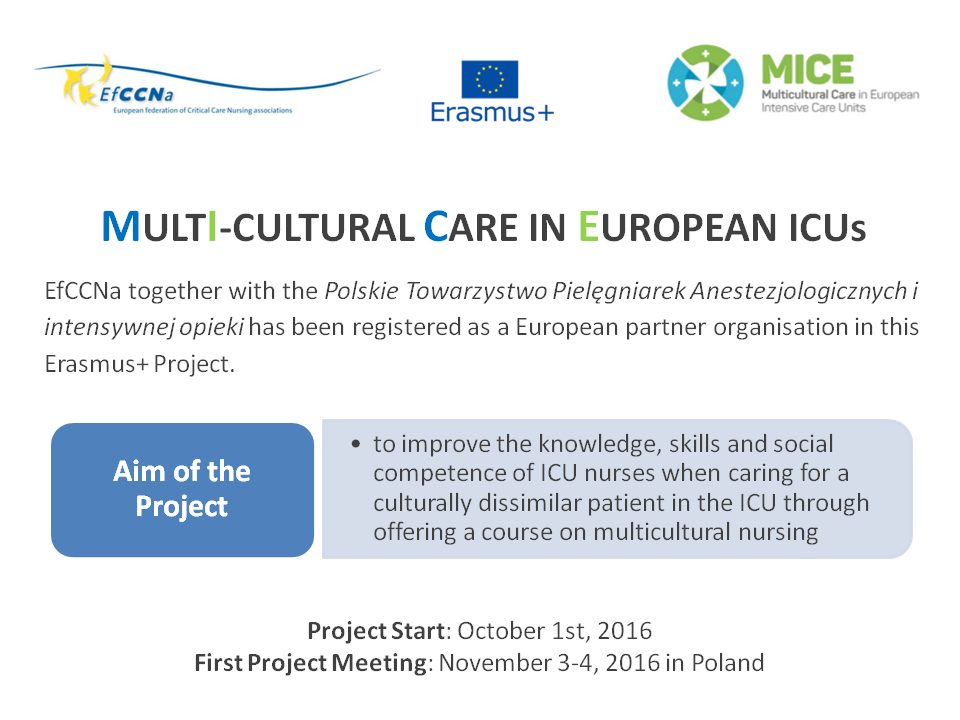 EfCCNa President Bronagh Blackwood won Belfast Ambassador's Award
October 15, 2016
President of EfCCNa, Bronagh Blackwood, has won a prestigious Belfast Ambassador's award for recognition of her work in bringing critical care nursing conferences to Belfast, Northern Ireland. In 2009 the BACCN International Conference was hosted in Belfast and in 2017 the EfCCNa Congress will come to Belfast.