The EfCCNa Board 2017
27 February 2017
The EfCCNa board 2017 looks as follows:
front (l ->r): Member Elin Steffenak, Norway,Treasurer Drago Satosek, Slovenia, President Dr. Bronagh Blackwood, Northern Ireland,
back (l ->r): Vice-president Anne Kokko, Finland, EU-Officer David Waters, UK and Secretary Colette Ram, The Netherlands.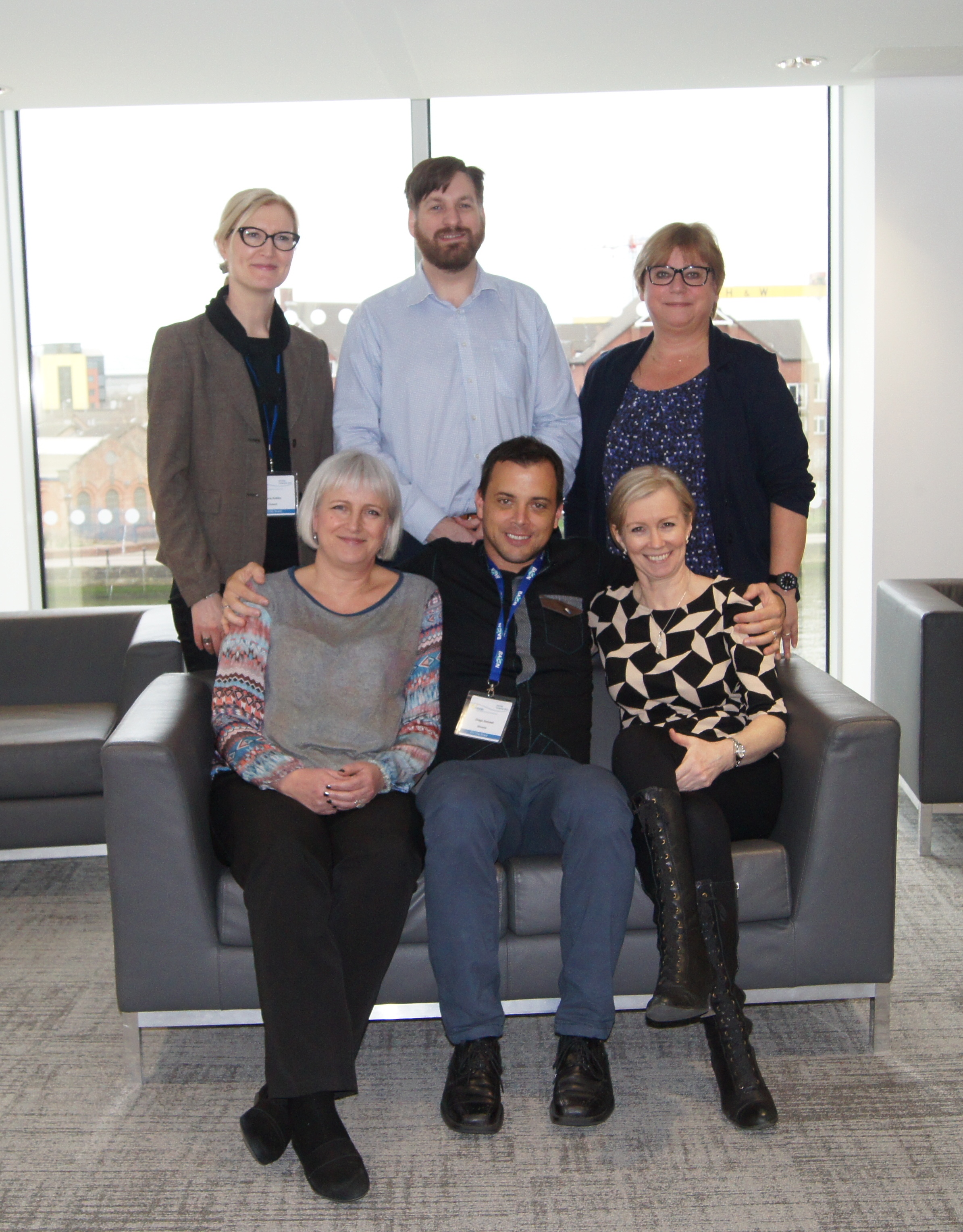 New Board member: Elin Steffenak, Norway
27 February 2017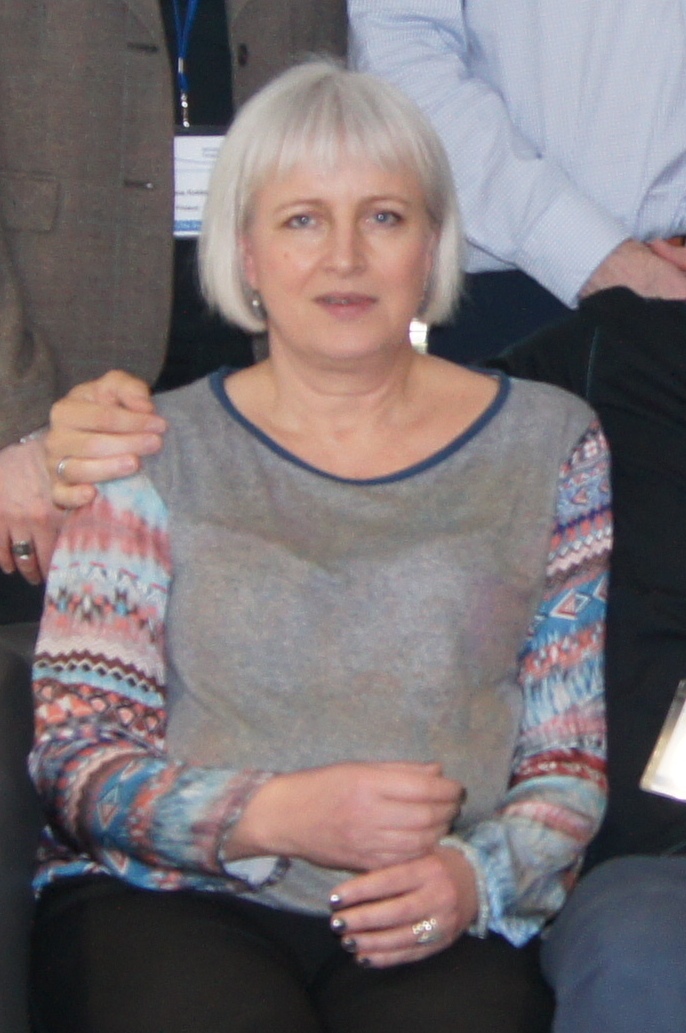 During the Council meeting in Belfast Elin Steffenak from Norway was
elected as the new Board member. Congratulation Elin!
EfCCNa proudly presents their new Fellows 2017
February, 22, 2017
Eva Barkestad, Sweden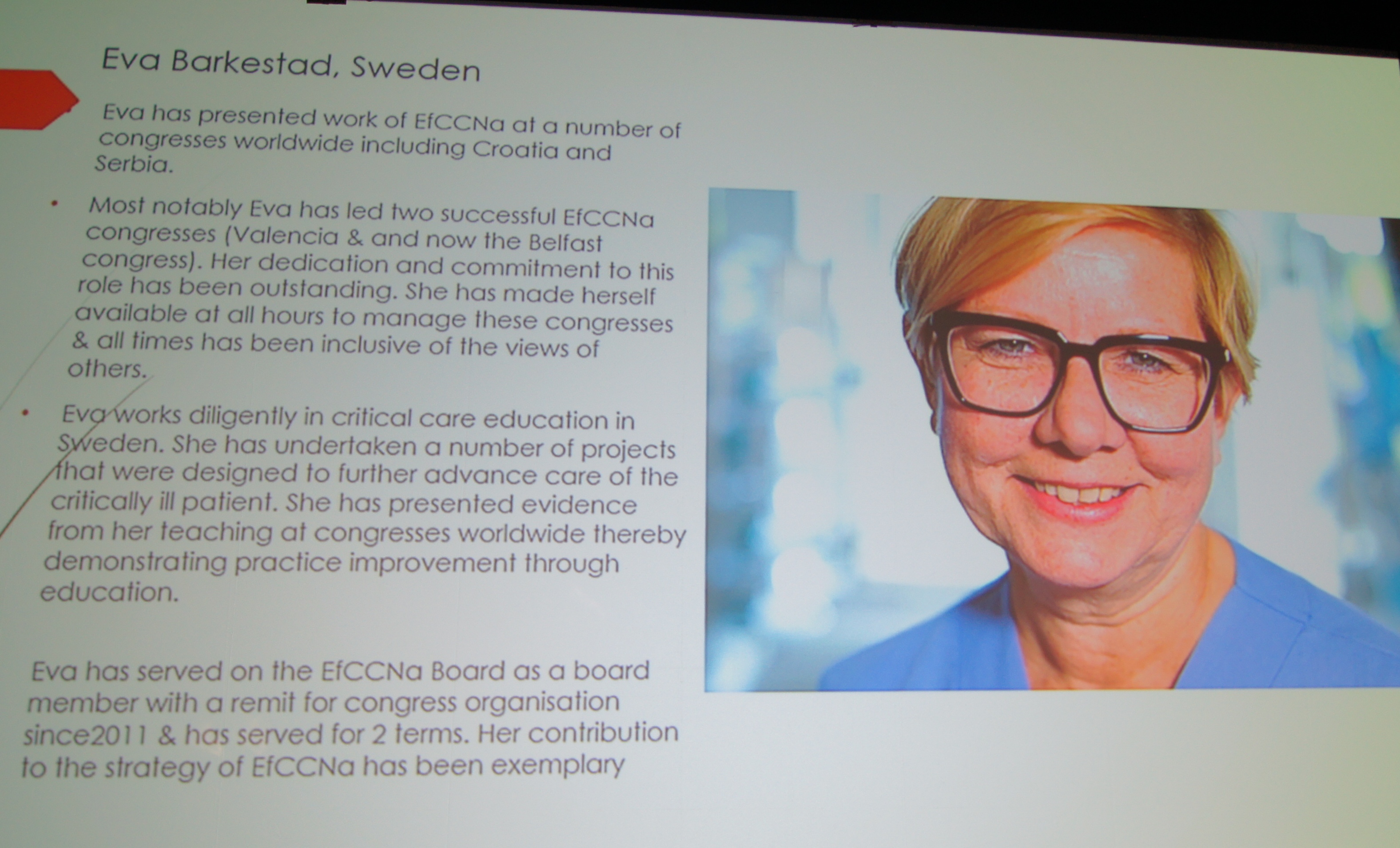 Evanthia Georgiou, Cyprus
End-of-life Care in Intensive Care Units - Nursing Care Guidelines
February 20, 2017
End-of-Life Care (EOLC) in ICU: Nursing Care
Guidelines developed by HAN University of Applied Sciences Research, Department of Emergency and Critical Care Dutch Association of Nurses and Careworkers (Verpleegkundigen & Verzorgenden Nederland) - Intensive Care
Rijnstate Arnhem Palliative Care Consultation Team
http://blog.han.nl/acute-intensieve-zorg/files/2009/07/EOLC-Guidelines-def-incl-frontpage-EN.pdf
EfCCNa Questionnaire on critical care and critical care nursing in Europe
January 28, 2017
The need to generate a brief 'snap-shot' of critical care and critical care nursing delivery, education and resourcing was articulated by members of the EfCCNa Council and governing Board. The intention was to capture data from a number of European countries that were represented by EfCCNa Council members. To facilitate this, a questionnaire was drafted by members of the EfCCNa Board, and then during the autumn 2014 EfCCNa Council meeting which was held in Warsaw, a questionnaire was circulated and completed by attendees (n=16).