Download the flyer here!

ENDORSEMENTS:
European Society of Paediatric Neonatal Intensive Care (ESPNIC)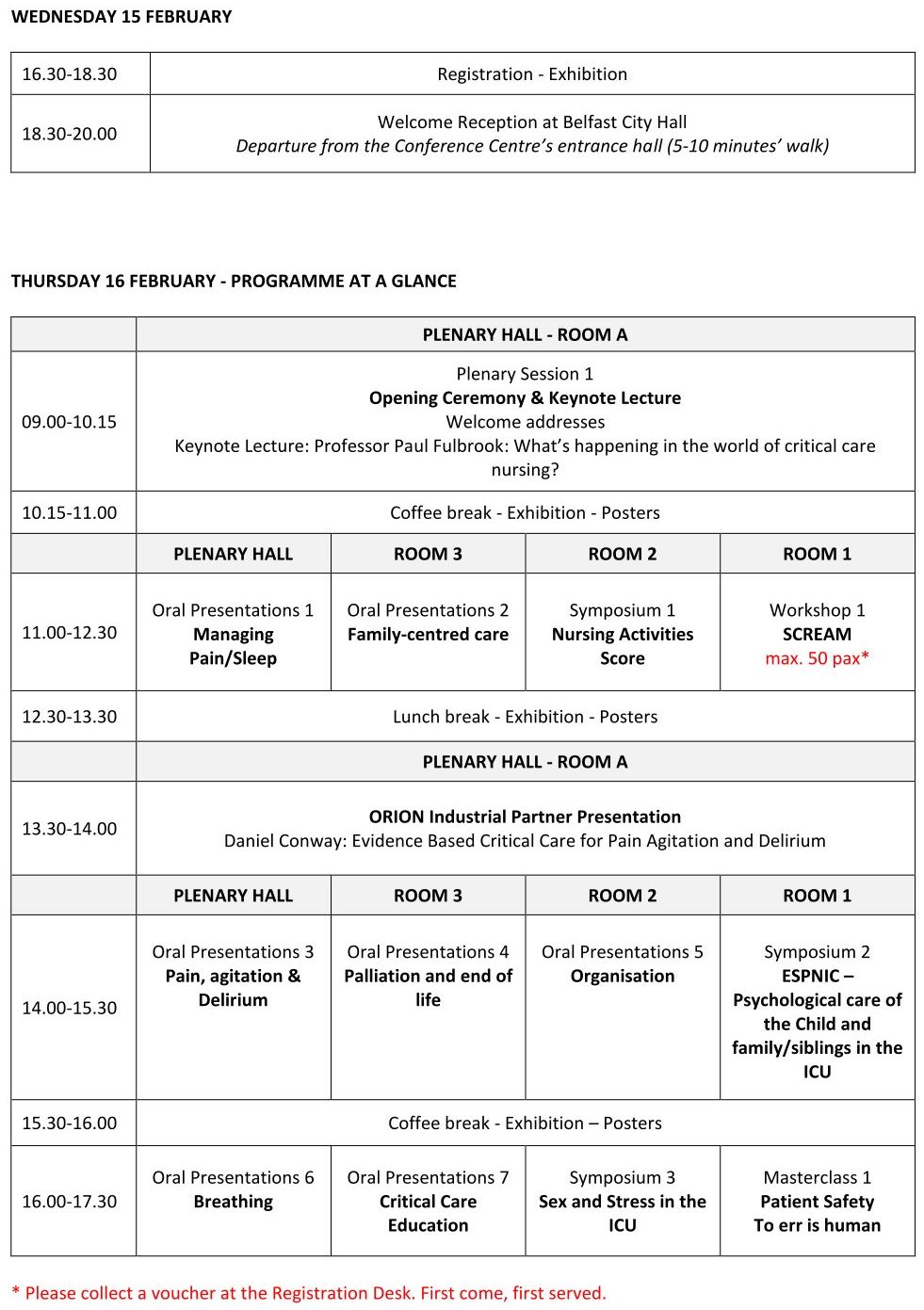 Welcome
Don't miss Europe's largest critical care nursing conference!
The conference will be held in Belfast at the Belfast Waterfront Hall between 15 to 18 February 2017. Belfast Waterfront is an award-winning multi-purpose facility hosting many events including concerts, exhibitions and conferences.
We welcome you to join this international nursing conference with focus of enhancing knowledge through research, education and clinical practise
Belfast is a city with history, culture, exciting events and great food. Waterfront hall is very well located with easy access to centre Belfast and walking distance to city hall and the main shopping streets. There are also several good hotels nearby with reasonable prices.
Hope to see you all in 2017!
Eva Barkestad
Chair, Organising Committee
Bronagh Blackwood
EfCCNa President